Christopher Bodker

Corporate Finance
Corporate Finance
Entrepreneur and Restaurant Chain Owner
Christopher Bodker began his career as a graduate trainee to S G Warburg & Co Ltd, initially in the international capital markets area and thereafter at the New York offices.
His principal task in New York was to build Warburg's business in the US and his clients, mainly from the foods and oil businesses, included Sara Lee, General Mills, Gargill and Moringstar Foods.
After returning from New York in 1992, Mr Bodker joined Warburg's UK Corporate Finance division working mainly on the firm's mergers and acquisitions side. His clients included Grand Metropolitan, GKN and Capital and Regional Properties. Perhaps the most notable transaction on which he worked was the acquisition by GKN of Westland Helicopters in 1994.
Christopher Bodker left Warburgs in June 1994 to start his own business. The following year he founded Moving Image Restaurants Plc, opening the Avenue Restaurant in St James's in December 1995 and Circus Restaurant and Bar in Soho in 1997. Based on the success of these two restaurants, Moving Image acquired Kensington Place, Launceston Place and the Brackenbury Restaurants.
The business now runs under the name Image Restaurants Plc and has about 120 shareholders. The Board is chaired by Rory Brooks, founder of Mezzanine Management and its members include Stuart Rose, Chief Executive of Marks & Spencer; Michael Spencer, Chief Executive of ICAP; and Urs Schwarzenbach, founder of Inter-Exchange AG.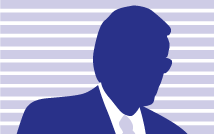 Christopher Bodker also sits on the Board of Descent International, a privately held ski company which operates at the very top end of the market. He also sits as a Trustee of the World Monuments Fund in Britain, a charity dedicated to preserving buildings of architectural importance around the world.