Sir Richard kleinwort, BT., DL

Chairman
Corporate Finance
Commercial Banking
Financial Public Relations.
Sir Richard is the founder and Chairman of The Richard Kleinwort Consultancy Group.
Sir Richard's knowledge of the world of commercial banking results from his international experience with the then Banque Kleinwort Benson S.A. in Geneva, Banco General de Negocios in Buenos Aires and Deutsche Bank AG in Hamburg and Frankfurt. Here his fluency in languages including Spanish, French and German were a tremendous asset in cementing relationships in the world of corporate finance.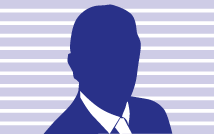 This financial experience was well-utilised by a move into financial public relations in 1988, where Sir Richard quickly established himself as a key player, co-founding Cardew & Co in 1991. His accounts included Eurotunnel, The Prudential Corporation, Morland, Budgens, Healthcall and Jagnotes Euro.com, in addition to his providing pan European PR for Olivetti, OMV, Mayr Mehlnhof Karton and BSI Bank. Later, as Head of Financial PR at Ogilvy Public Relations Worldwide, Sir Richard's accounts included NASDAQ, BP, Symphony Plastics, Wiggins Group, Sun Micro Systems and Intelsat.
Since 1999, Sir Richard has been a member of the Board of Directors of Steppes Travel Group.
In 2001, Sir Richard founded The Richard Kleinwort Consultancy Group. Since then he has dedicated himself to creating this unique network of professionals, each leaders in their own fields of expertise and each hand-picked for the contribution they can make to the group, and ultimately, to the group's clients.