Des McVeigh LL.M.C.I

Deputy Chairman
Law
Commercial Banking
Corporate Finance
Civil Service background
Special Advisor to the Chinese Government
Mr McVeigh, the Group's Deputy Chairman, is an international banker with over 20 years experience spanning a career in merchant banking, corporate finance, capital markets, trade, energy and project finance (beginning with Citibank and culminating with Lloyds Merchant Bank).
He obtained an LL.B. degree from Queen's University, Belfast, Ireland and subsequently obtained a Masters Degree in International Law from the University of Michigan, Ann Arbor. Mr McVeigh has traveled and worked extensively, both as a banker and a senior British Government official, throughout North America, Central and Eastern Europe, the Middle East, China and East Asia.
Mr McVeigh was appointed Chief Executive of the Industrial Development Board (IDB) for Northern Ireland in January 1993 and held the rank of Permanent Secretary in the British Civil Service. In recognition of his work in Industrial Development he was elected a Companion of the Institute of Management and a Visiting Professor at Warsaw University.
Eleven years ago Mr McVeigh led an official trade delegation to China in his capacity as a senior Government official.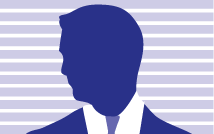 Since then he has become a consultant to a number of Chinese Government entities. He was appointed as Economic Affairs Advisor to the Tumen River Area Development Administration Zone, and later, an Official Economic Advisor to the Jilin Province Economic Development Zone. In 1997, he was appointed President of South East Asian Business Advisory Services, UK. For the past decade he has played a key role in helping international companies establish successful business ventures in China.