John Ashcroft BSc (Eng)

Senior Consultant
Business & Financial Management
Civil Engineering
Sales & Marketing
Mr Ashcroft is an experienced Chief Executive with a track record of building, growing and successfully managing a wide variety of technical services and construction related businesses, both in the UK and the Middle East.
He was responsible for turning Al Futtaim Engineering, an ailing UAE engineering business, into a diverse, well respected and profitable service provider to the construction industry. As Managing Director, Mr Ashcroft completely rebuilt the company, provided focus and direction, and increased the annual turnover to approximately US $50 million.
Al Futtaim has five divisions, to each of which Mr Ashcroft has made a significant contribution. In the Elevator Division (Hitachi and Dover), market share was increased from 5% to 15%, unit sales increased by 300%; maintenance revenues more than doubled, and a major contract with the Four Seasons Hotel negotiated. Revenues for the Specialist Scaffolding and Formwork Division were increased by 20%. The share of UAE Banking market held by the Electronic Security Systems Division (Chubb, Plettac and Sensus) was increased from 25% to 60%, while there was a steady increase of revenues and profits by 20% year on year under Mr Ashcroft's leadership. The M&E Installation and Maintenance Division was completely restructured and installation business increased by 50%, while the Building Products Division (Toto) was built from virtual start-up to US $5 million revenue in three years.
Similarly, Mr Ashcroft revitalized a major subsidiary of Shell UK Ltd. AHS Emstar - an £18m, UK based, loss making energy and engineering company – was transformed into a highly profitable £115m turnover, 'blue chip' market leader in the energy services, waste incineration and building services industries. Mr Ashcroft negotiated the first major CHP contract in the UK, valued at £60 million and personally negotiated a unique gas supply contract earning £1 million annual profits. Contract Energy Management (CEM) was Mr Ashcroft's innovation to the market, and on which Emstar was subsequently based.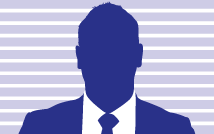 Formerly a Career Army Officer, winning a scholarship to RMA Sandhurst, office training Academy, Mr Ashcroft also worked as Regional Director (South West of England and Wales) with Ewbank Preece, where he built up the offices to 40 M&E consultants over an 18 month period.