Paul Cautley CMG DL

Senior Mentoring Consultant
Railway Development
Technology Transfer
Urban Regeneration
International Marketing
Paul Cautley set up his own marketing consultancy in 1974. Strategy International Ltd.
Best known for its work in railway development, technology transfer, urban regeneration and international marketing, notably helping to develop London Docklands, generating £1.1 billion in overseas investment and development as well as creating and managing much of LDDC's original marketing programme, including the origination of the Docklands Light Railway.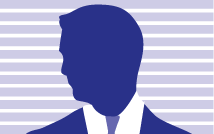 In 1994 Mr Cautley launched The D Group, which, during a 14-year operation, helped its members and friends to benefit from each other's and the team's contacts, knowledge and experience in terms of developing new business relationships. Paul has now established Helping People Win Ltd a business which is involved in mentoring a small group of business leaders on their creative strategy and marketing performance.