Jonathan Dancy

Senior Consultant
Board and Advisory
Financial and Professional Services
Board Evaluation & Effectiveness
Corporate Governance
Strategy
Banking
Markets
Risk Insurance
Commodities
Asset Management
Jonathan Dancy is a Director of JCR Associates and responsible for board appointments and advisory work. The company also specialises in talent management and recruitment throughout the financial and professional services sectors.
He began his career in financial services working for a Warburg subsidiary in London. He has also worked in South Africa and the US, as both a Banker and Broker. By the mid 1980's he had made the decision to plough his own furrow and left the city to start his own business. He built a management consultancy and training business with 22 Partners, which was successfully sold in 1991. He then returned to work for Goldman Sachs International in London with a European remit.
During this period he was responsible to the Partners of the Firm in Europe for all aspects of business and people support. This included building teams, developing and evaluating staff, solving complex business problems and working with different teams to develop strategies to take their individual businesses forward. In many cases, this included designing and executing complex new implementation strategies. He also experienced his first real taste of recruitment, but from the "buy" side.
By the mid 1990's he had moved into recruitment as an executive search consultant, specialising in financial services. He has built practices, teams and offices around the world since that time, as well as being a producer himself and a CEO of two different Firms.
Jonathan has recruited chairmen and chief executives, chief operating officers, chief financial officers and non-executive directors, as well as gaining a broad reputation and experience for recruiting across most product and functional areas within the financial and professional services sectors.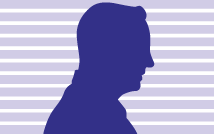 Nowadays, he spends his time working with clients on a leadership and advisory basis and recruiting specialist talent for them around the world.